Interview

| 8 November 2018
The unpredictable future of work – an interview with Claudio Garcia, Lee Hecht Harrison
Interview: The Executive Excellence magazine interviewed Claudio Garcia, Executive Vice President of Strategy and Corporate Development at Lee Hecht Harrison, about the global reach of technology within Human Resources and about one of the most debated and unpredictable issues: what will the future of work look like?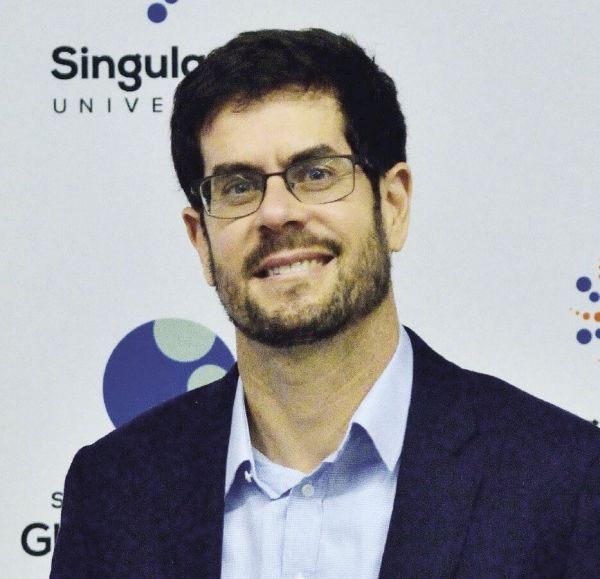 Experts in helping companies around the world transform their workforces and accelerate performance, Lee Hecht Harrison is one of the leading firms that supports the Brightline Initiative (a coalition led by the Project Management Institute together with leading global organizations dedicated to helping executives bridge the expensive and unproductive gap between strategy design and delivery).
Both organizations were present at the Singularity University Global Summit, held in San Francisco last August. There we spoke with Claudio Garcia, Executive Vice President of Strategy and Corporate Development at Lee Hecht Harrison, about the global reach of technology within Human Resources and about one of the most debated and unpredictable issues: what will the future of work look like?
We collaborate with Brightline to apply our understanding of human nature and support discussions around how to bridge the gap between strategy design and execution
FEDERICO FERNÁNDEZ DE SANTOS: Your company is one of the participants in this coalition called Brightline Initiative. Why are you supporting this initiative and what are your contributions to it from the human resources point of view?
CLAUDIO GARCIA: Organizations are essentially a human creation. As something created by people, organizations suffer their same problems: they are unstable and full of vulnerabilities, but also have strengths and capabilities... At Lee Hecht Harrison, we have accumulated a significant amount of experience supporting our clients in their workforce transformations, impacting more than 350,000 people per year. Clearly, this is a significant asset which allows us to understand the human side of transformation. We wanted to share these insights, which is why we decided to join Brightline.
Organizations frequently spend a tremendous amount of time discussing strategies, processes and their respective designs. It's hard to figure out what lies behind that. Making decisions together is a human dynamic susceptible to failure, as is everything in life. Bringing our knowledge of human nature to this discussion would help in developing a better understanding of the human component in Brightline's main goal: bridging the gap between strategy design and execution.
F.F.S.: In a recent event at the MIT Sloan Business School, speakers from Tokyo University explained how they tried to obtain empirical data in the interaction between people inside teams. Human Resources is accelerating their technological approach in employee evaluation. In what other areas is technology transforming the realm of Human Resources?
C.G.: Studies in this area are originating from multiple points. Today, the amount of data that can be collected about people is tremendous. There are a couple of organizations that have already been investing for a long time in monitoring people's performance and using technology to assess them. This data can be used by artificial intelligence, machine learning and other kinds of instruments to predict human behavior. That can also accelerate growth in the field of behavioral sciences, which is relatively newer.
Psychology started at the end of the 19th century and continued to grow throughout the 20th with a limited amount of data. As a result, most of the theories come from limited experiments and observations. Today we have so much information that the possibility of accurately predicting human behavior in certain contexts is much more precise.
Some business models and organizations don't have the capability to survive, because they can't reinvent themselves
For example, for a long time, marketing has been using the tremendous amount of data gathered from what people buy, consume, and use in order to increase sales and create new products. What we are seeing on the people management side is that the recollection of data, from the performance and behavior of people inside organizations, allows us to develop intelligence about them. Obviously, there are limitations and, if we look at the history of marketing, we can easily understand those. Marketing has improved by recognizing that many behaviors change continuously. Human nature is unpredictable, given that it changes over time and according to different contexts. Different stimuli provoke different reactions. Today we are seeing new habits arising as new technologies affect the way people interact with others and with the world. As people change, organizations need to know how to keep up. Technology today cannot predict the future. It can only be related to behaviors and standards captured in past and present events. Therefore, there are clear opportunities in understanding human behavior and its limitations and accepting that the latter is a critical point to navigate in a human, unpredictable world.
---
Download the PDF to read the complete interview.
Interview originally published on Executive Excellence magazine, in September 2018.