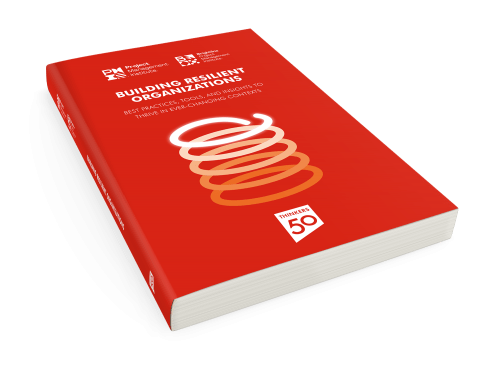 A new PMI | Brightline & Thinkers50 book
Building Resilient Organizations
Best Practices, Tools, and Insights to Thrive in Ever Changing Contexts
Understanding and achieving resilience have never been more important in our tumultuous times. Some organizations have resilience in their DNA. They possess the agility of mind, culture, and organization to survive and thrive no matter what is put in their way.
The Brightline Initiative and Thinkers50 have collaborated to bring together a book focused on identifying what sets these enterprises apart, exploring the nature of resilience for organizations.
Our 10 Guiding Principles
We have crafted these principles to help leaders shrink the costly and wasteful gap between strategy design and delivery.
Find out more
Brightline® is a Project Management Institute (PMI) initiative together with leading global organizations dedicated to helping executives bridge the expensive and unproductive gap between strategy design and delivery.
PMI is the premier professional association for project management, delivering value for more than 3 million professionals working in nearly every country in the world through global advocacy, collaboration, education and research.
Our Supporting Organizations