Report

| 8 December 2020
Strategy@Work 2020 Executive Summary
The global pandemic has changed the world map, once more. It has accentuated the gaps between developed and emerging economies—and ignited a conversation around the next chapter of globalization. Get the executive summary of Brightline Initiative's Strategy@Work Conference 2020,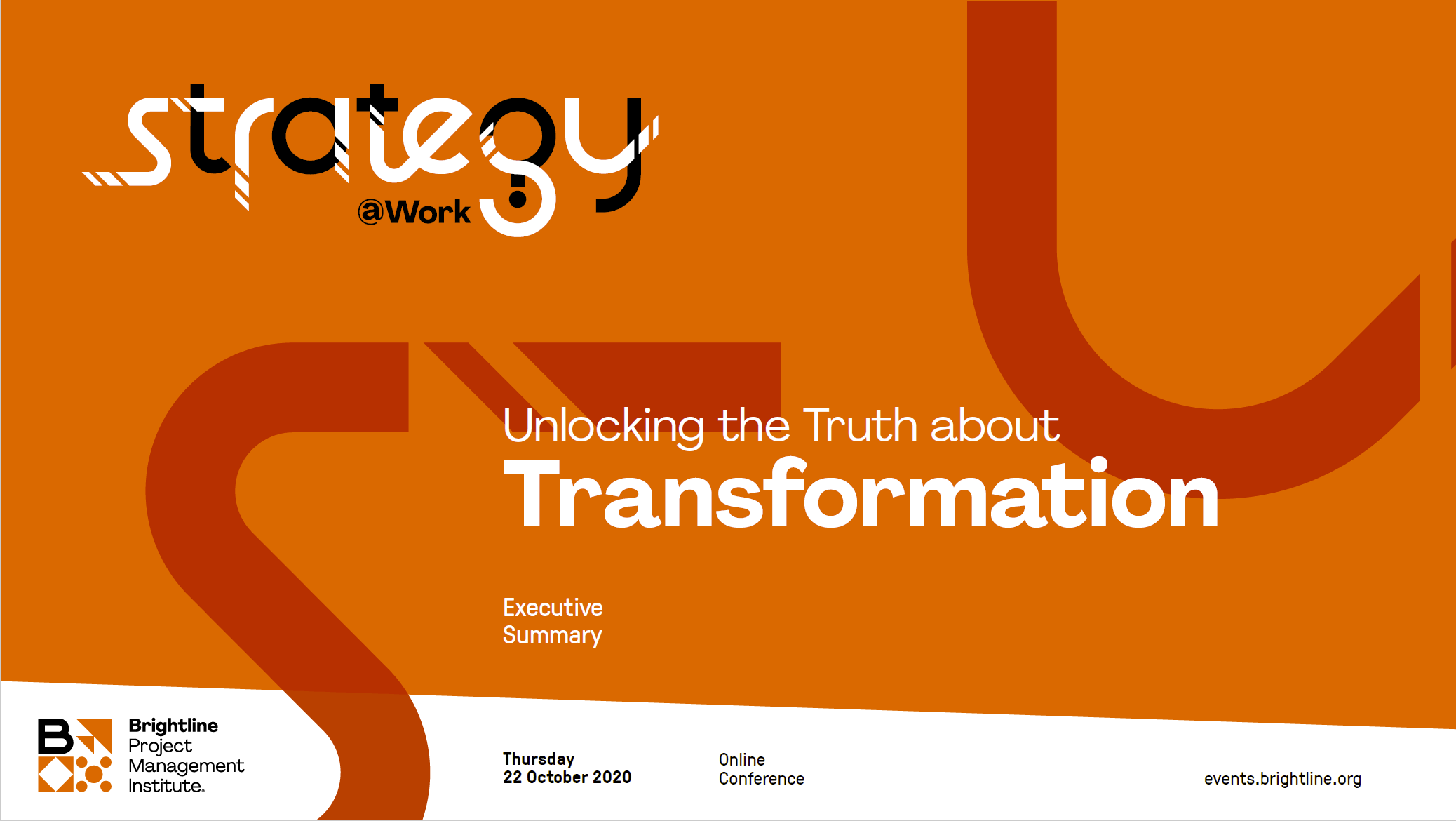 What are the key takeaways for leaders? What are the lessons that they can apply right away?
Widespread economic uncertainty, the global pandemic, and climate change are fueling greater need for organizations to deliver on the transformation agenda. The ever-changing world is sparking big changes in how organizations are transforming. Leaders are on the frontline of driving change through organizations.
Even amidst upheaval, leaders at Strategy@Work expressed optimism and hunger for innovation. They felt a real need for the intentional pursuit to keep humanity at the center of this rapid transformation.
Missed a talk?
The conference content is still available for attendees till 22 April 2021. Log in on the website https://strategyatwork2020.pathable.co using your username and password you received upon event registration