18 November 2019

| London – UK
Thinkers50 2019 Awards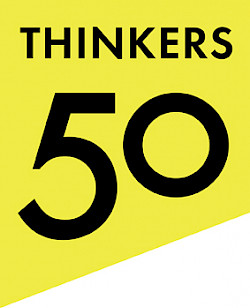 Brightline and Thinkers 50 will present together with the Strategy Awards, one of the most prestigious awards for the management thinkers.
Every two years, Thinkers50 hosts a unique event in central London: a gathering of the very best minds in management thinking for a vibrant day of debate, discussion and networking. The day culminates with a celebratory gala evening, the highlights of which are:
PRESENTATION of the Thinkers50 Distinguished Achievement Awards
ANNOUNCEMENT of the new Thinkers50 Ranking of the world's leading management thinkers
Since its launch in 2001, Thinkers50 has established itself as the most influential ranking of its kind and the Thinkers50 biennial gala has been dubbed "The Oscars of management thinking" by the Financial Times.
HISTORIC VENUE For 2019 Thinkers50 will once again take up residence at the iconic De Vere Grand Connaught Rooms, Covent Garden, central London. Dating back to 1775 this historic building was once home to the original Freemason's Tavern and, since becoming a hotel in 1909, has hosted the world's leading politicians, royalty and celebrities. With grand Georgian architecture, ornate ceilings and art deco interiors, the De Vere Grand Connaught Rooms is an exceptional venue for the Thinkers50 gala event, in the heart of London's West End.