15 November 2022

| – ON
[Book Launch] Building Resilient Organizations
Building Resilient Organizations is focused on what makes these businesses unique by exploring the characteristics of organizational resilience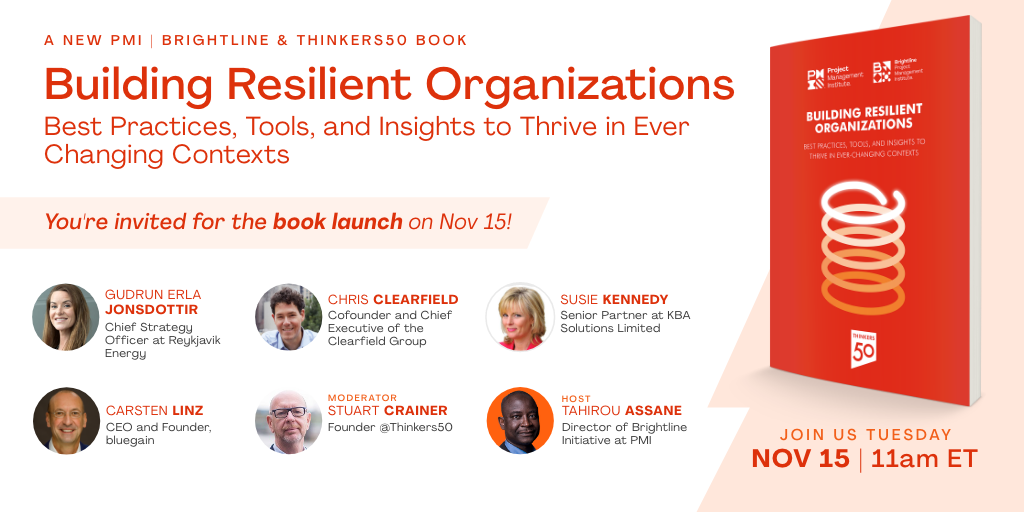 Understanding and cultivating organizational resilience is more important than ever in these challenging times. Some organizations are resilient by nature. Their ability to adapt culturally, organizationally, and psychologically to any situation is ingrained in their DNA.
Building Resilient Organizations is focused on what makes these businesses unique by exploring the characteristics of organizational resilience. During this exploration journey, we discovered a few motivating real-world examples of resilient projects from around the globe and various fresh perspectives on what it takes for leaders to be resilient in the long term.
With contributions from leading thinkers and practitioners from throughout the world, Building Resilient Organizations will enable you and your organization further to develop resilience as a muscle in your organization.
Presenters