Workbook

| 4 February 2020
Surprise, Surprise! A workbook for finding the keys to resilience in your strategic initiatives
This workbook helps you to explore why your organization is surprised in the first place, and how you can handle your surprises more effectively.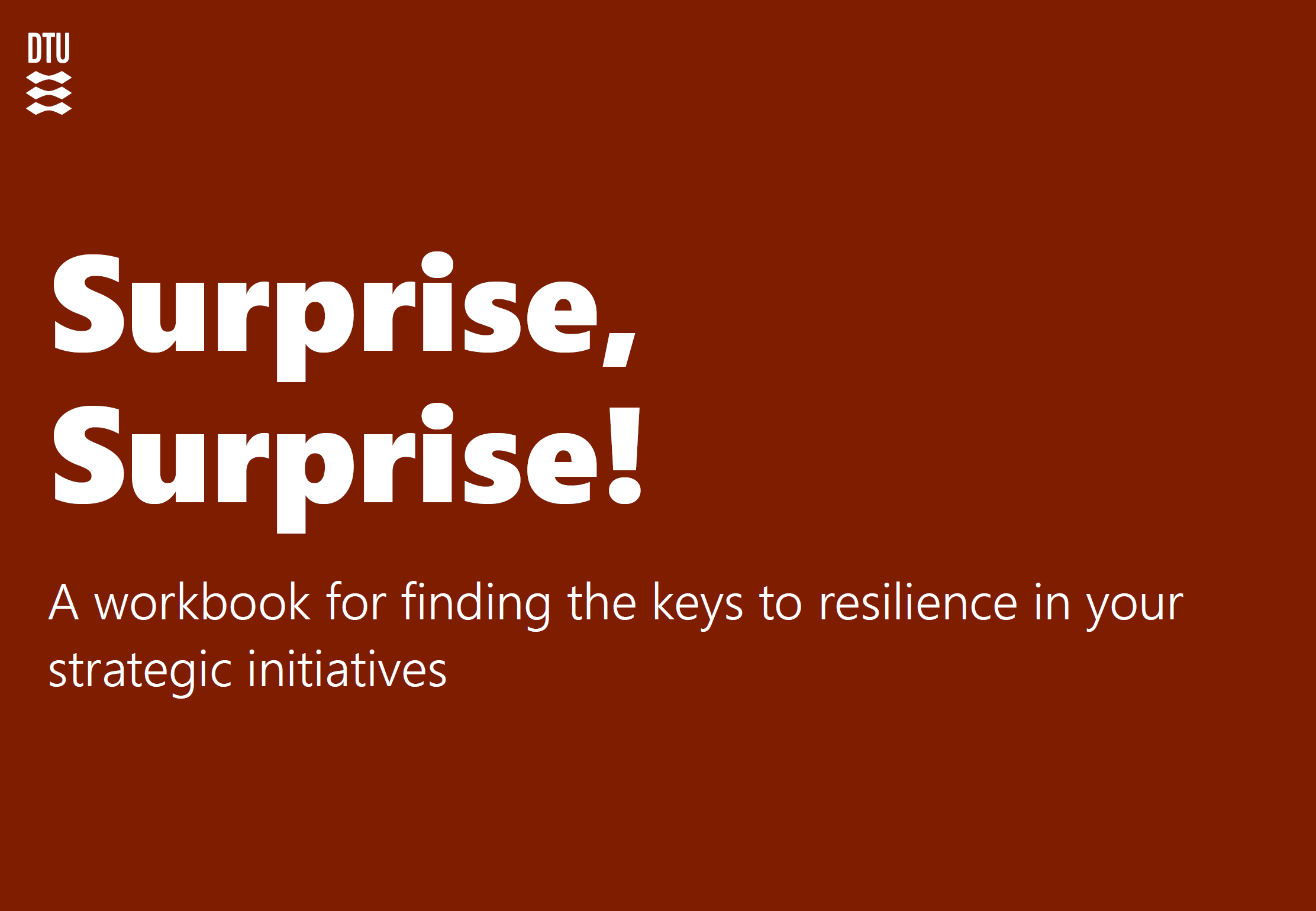 By providing you with a framework for discussion, you can identify the barriers and enablers in your organization when it comes to noticing your surprise, drawing meaningful conclusions, responding appropriately, and finally learning a thing or two.
Why should you care?
The only sure thing in any strategy initiative is, that – sooner or later – you will end up surprised. Yet, not all surprises have to lead into veritable crises. How people in your organization manage your surprises makes all the difference: whether your strategy work becomes resilient – or brittle.
The workbook is based on research carried out at the Technical University of Denmark (DTU), Engineering Systems Design Group and the DTU RiskLab, by Prof. Dr. Josef Oehmen, Dr. Verena Stingl, and Morten Wied.
What do you get?
In this workbook, you will get a conversation guide to explore surprise management in your strategic initiatives. The conversation is structured as a workshop that, within 2-3 hours, allows you to move from the question "What surprises us?" to the formulation of action points for improved management of surprises in the future.
The workbook is a guide for facilitators preparing the workshop, containing all the necessary background information, tips, and workshop materials.
Table of Contents
01 The Foundation
Why are we surprised?
Characteristics of surprises
The life-cycle of any surprise
Barriers and enablers for surprise management
02 Workshop preparation
Design principles
Tips for facilitator
03 Workshop guide
Your journey through the workshop
Exercise 01: Why are we surprised?
Exercise 02: Understanding surprises
Exercise 03: Identifying barriers & enablers
Exercise 04: Taking action
04 Workshop material