TEDSalon: Rethink
In partnership with Brightline Initiative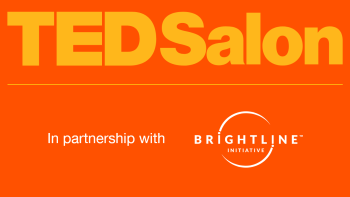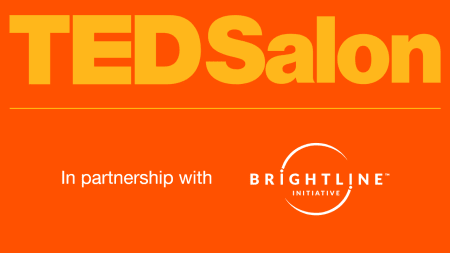 If we want to do things differently, where do we begin? So many systems and hierarchies have not changed for generations, but almost everything in our world could use a fresh look. From everyday practices to our biggest challenges, let's take some time to Rethink.
Brightline is excited to be partnering with TED for a special event. Join us as at the TED World Theater in New York City as we celebrate some of the world's most creative thinkers.
---
Join us there!
Submit your application to attend TEDSalon: Rethink by Friday, May 24, 2019, to be eligible to participate.
Brightline and TED are looking for applications from people who are leaders in their field and who can make a strong contribution. We review each application in detail and look forward to reading yours.
Don't miss the opportunity to be invited to attend and learn from the world's most creative thinkers how to thrive in an era of fast and disruptive changes.
Note: If selected, you will be responsible to cover all travel and expenses to attend the event. Submitting an application does not guarantee an invitation to attend the event.
The lineup