30 April – 1 May 2018

| Cambridge, MA – US
MIT SDM Symposium 2018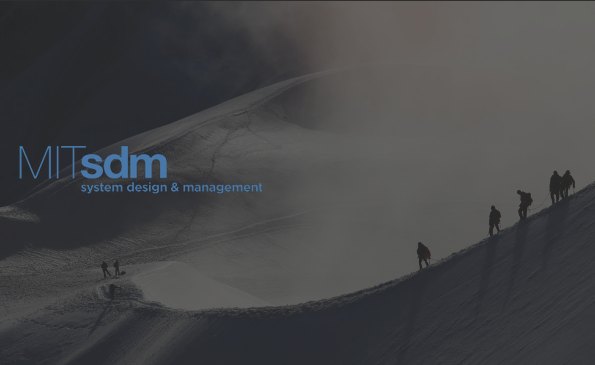 ​The MIT System Design & Management program is pleased to announce the first international symposium on systems research to address the gap between strategy and implementation.
This one-of-a-kind symposium intends to establish a new research track, leveraging systems thinking and methods to better align implementation with strategy in complex business and government initiatives​. We hope it will be the first of a long series of working research symposia.
Watch the Live Stream. Sign up for free: http://web.mit.edu/webcast/sdm-webcast/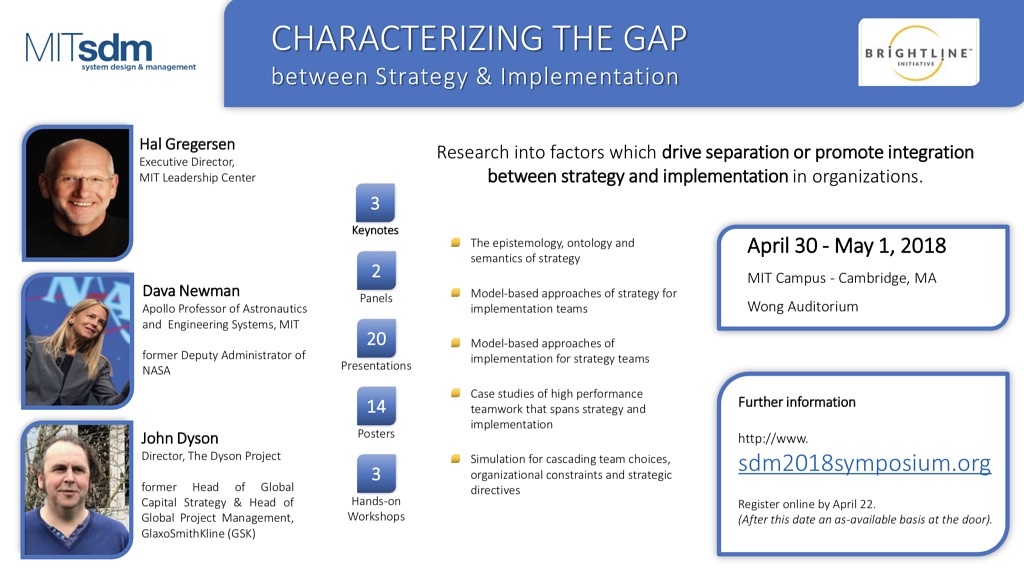 MIT System Design & Management (SDM) is a program offered jointly by the MIT Sloan School of Management and the MIT School of Engineering. For more than 20 years, SDM has been a leader in innovative education and research that combine management strategy and engineering implementation. ​ The SDM Symposium 2018: Characterizing the Gap will be held on the MIT campus on April 30 and May 1, 2018, with an anticipated attendance of 150 to 200. We welcome submissions of original research work characterizing the gap between strategy and implementation, including theoretical and applied work, and particularly encourage work related to new research frameworks and crosscutting themes.