11 May 2023

| – ON
To Disrupt, or To Be Disrupted? That is the question.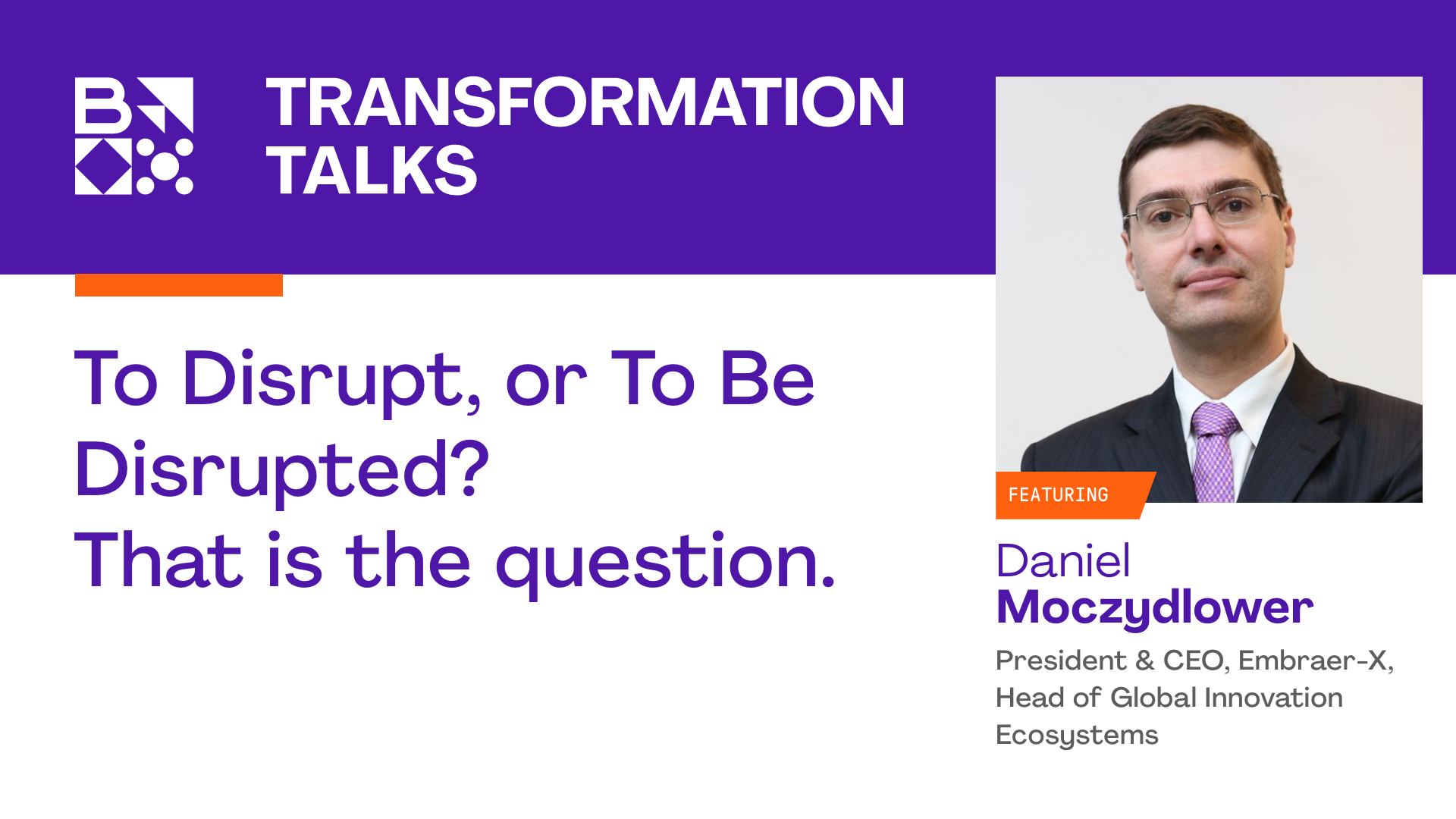 Whether we like it or not, the only constant is change. In today's VUCA (volatile, uncertain, complex, and ambiguous) environment, companies must make tough decisions about whether to disrupt or be disrupted.
Volatility is the norm, and businesses must be ready to adapt to ever-changing market conditions, customer demands, and technological advancements. Uncertainty about the future is rampant, and decision-making is a risky business. Complexity has become the new reality, as companies struggle to navigate through an increasingly interconnected and interdependent world. And ambiguity reigns supreme, with multiple interpretations of the same data and contradictory signals that make it hard to distinguish signals from noise.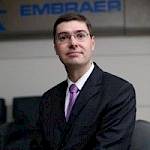 In this talk, Daniel will share about Embraer-X story and how they are crafting extraordinary futures, exercising the ambidextrous thinking at Embraer: because, ultimately, the choice to disrupt or be disrupted is a strategic one, and it requires leaders to think creatively and courageously about the future.
Join us for this Transformation Talk with Daniel Moczydlower, President & CEO, Embraer-X.
About the Presenter
Daniel Moczydlower
President & CEO, Embraer-X, Head of Global Innovation Ecosystems, Embraer S.A

Daniel Moczydlower holds a Magna cum Laude degree in Chemical Engineering from the Federal University of Rio de Janeiro (UFRJ) and a Masters of Modeling, Simulation and Process Control from COPPE/UFRJ. Daniel began his career as Process Engineer at Chemtech, where he successively held various management positions until became CEO in 2010. Daniel joined Embraer S.A in 2013 as President and CEO of the new Embraer Systems Business Unit.

In 2017, Daniel took over the position of Vice President, Technology Development. In 2019, he was assigned as Executive Vice President, Engineering and Technology. In 2020, Daniel took over the position of CEO, Embraer-X, Embraer's disruptive innovation company. He was also designated as Head of Corporate Innovation & Digital Transformation of Embraer S.A. In 2023, still holding the position of CEO, Embraer-X, Daniel also took over the area of Global Innovation Ecosystems at Embraer S.A.