19 January 2023

| – ON
How to transform strategy execution with digital infrastructure and establish modern strategic governance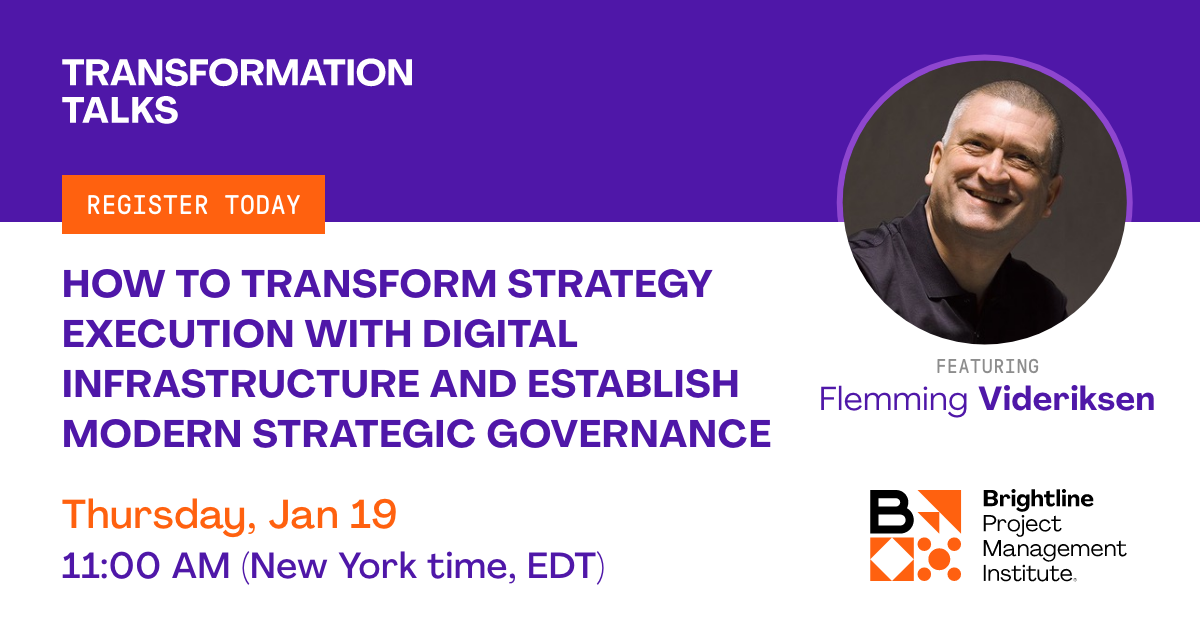 More than ever, companies need adaptability and fast, agile strategic decision-making. However, while technological developments—and digitalization in particular—have transformed virtually all areas of business management, progress has been almost stagnant in the field of strategy. Until now! The old-fashioned and manual monitoring and follow-up of strategic initiatives with spreadsheets and meetings is finally being replaced with digital platforms, as we know them from accounting, CRM, and HR.

Flemming will talk about how this transformation to modern strategic governance has become a reality. And he will demonstrate how companies can succeed in engaging the whole organization, create momentum and transparency, and become much faster to adapt and adjust when change happens. The latter is particularly important in a perfect storm, where effective strategy execution can not only help the company safely through the crisis but also come out of it stronger.
Join us for this Transformation Talk with Flemming Videriksen, CEO and Co-Founder, DecideAct.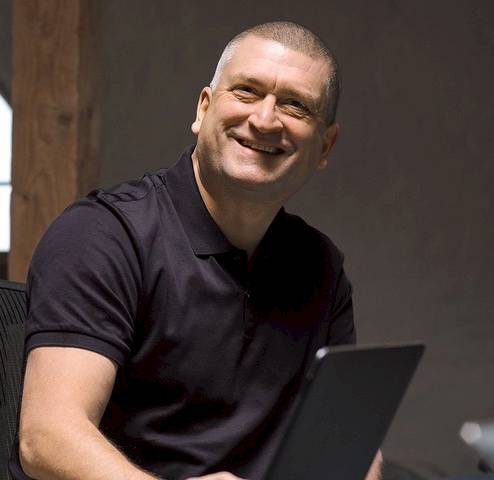 About the Presenter
Flemming Videriksen
CEO and Co-Founder, DecideAct
Flemming Videriksen is one of the world's leading experts in Strategy Execution Management and CEO & co-founder of DecideAct, a groundbreaking SaaS solution that moves old-school manual strategy execution to a modern digital platform.
Working with strategy design, implementation, and cultural change for nearly three decades in organizations worldwide, Flemming has been a trusted strategic advisor and executive coach for top business and organization leaders. Flemming is committed to modernizing strategic leadership with the help of technology. With this professional weight behind him, he has spent the past ten years mapping how to create the optimal infrastructure for successful strategy implementation, and he is the author and co-author of several excellent books and publications on the subject.